Services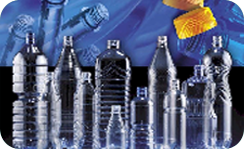 The experts at Apex Container Tech Inc. are here to assist you in your current business or with starting a new one
Preform Tools

There are at least two dozen suppliers of preform molds in China. Most of them have a whole arsenal of molds and sometimes machines they also produce and have started the preform mold business as a lucrative side show.

Here are the problems you may find with any of these molds:



Poor workmanship all around, e.g. new holes drilled beside faulty ones.


Cheap materials that corrode quickly.


Low hardness or un-hardened materials that lead to excessive wear.


Uneven water flow leading to great differences in de-molding temperatures of preforms.


Cheap heating elements that fail after short periods.

After an extensive search we have found a company that is truly specialized in preform molds and has no other business. By incorporating some design ideas from Western molds and specifying material selection, finish, and tolerances of every part we can offer exclusively a truly competitive and all-around excellent tool that will work as promised.



Neck inserts with water channel, 2 dowels, and back taper (when possible) for perfect seating. Hardness of ~54 HRc.


Cores with 2.8 to 3 mm +/- 0.02 mm wall thickness for even cooling. Hardness of ~50 HRc.


Cavity cascading or spiral with 2 jack holes for easy removal. Hardness of ~50 HRc.


Hot runner fully balanced, plate from Stainless Steel 420 with hardness of 45 HRc.


All plates Stainless Steel 420 with hardness of ~30 HRc.


Injection nozzle beryllium-copper with hardness of 40 HRc.


Bubbler tubes from Stainless Steel.


Water flow balanced.


All heaters from Hotset, Germany.


Valve pins from Punch, Japan with tolerance of +/- 0.005.


Tracks for neck cams from Stainless Steel with hardness of 30 HRc.


Shot counter incorporated into the mold


All parts properly de-burred.
Our prices include:
-  Molds FOB China (transport and import can be arranged)
-  Advice on preform design (trial molds also available at low cost)
-  Our expert will go and accept the tool in China for or with you
-  Start-up assistance quoted as fixed price (conditions apply)

Send us your requirements; we will be happy to send you a detailed quote. If you require a tool made in the West, we can also offer highest-quality Western tools at attractive prices.