Latest News
Follow this link to read about relevant industry developments
Services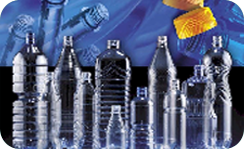 The experts at Apex Container Tech Inc. are here to assist you in your current business or with starting a new one
In-House Training
High personnel skill levels are one of the most important assets of any plant. The ability to deliver high-quality products on time and budget is highly dependent on the operators' and engineers' knowledge of machine and process. Here are some of the benefits I have encountered in my work:

Reduction in scrap rates
Increase in output
Quality improvements
Increased personnel job satisfaction
Reduced machine downtime
Increased customer satisfaction






Training Approach
It is my experience that operators need both classroom and hands-on training to successfully anchor new knowledge. Operators have a vast arsenal of mostly tactile and visual skills and I always start from the basics that operators know already and build from that on to new insights and procedures. I find it equally important to use existing controller screens, samples, and terminology to describe process concepts. This makes the material look more familiar.

In order to achieve this a 2 to 3-day fact finding mission may be necessary. I would go in one of the plants that has all machinery used in all plants and a wide variety of products. Specific training needs can then be discussed and I will take print-outs of controller screens and snap-shots of machine parts and samples. It will take me 2 to 3 weeks to incorporate these into existing training material and create some specific pages that are relevant to your environment. I will then have a complete training manual tailored to your needs and can present this in Powerpoint or on overheads.
The actual training needs to incorporate operators from all shifts and I am prepared to work some odd hours to accomplish this depending on whether you work 8-hour or continental shifts. I would request however that training takes place at the beginning of a shift, not at the end or on a day off. Training per day should not exceed 4 hours for any one operator and I suggest 3 to 4 sessions of 4 hours each depending on the goals we set out to achieve. One week mat be enough time to accomplish this.
I like to give a test at the end of the training. In the test I review all key concepts of the program and will discuss the results with the trainees. It is my experience that operators keep these tests in their toolboxes serving them as reminders of the program to look up items at a later date. So the emphasis here is not on grading but rather anchoring the key elements into long-term memory. It will be your decision if test results should be made available to management.
All information gathered will be strictly confidential and I am prepared to sign any Non-Disclosure Agreement you find suitable.