Latest News
Follow this link to read about relevant industry developments
Services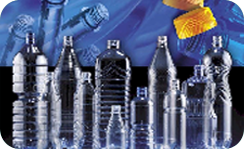 The experts at Apex Container Tech Inc. are here to assist you in your current business or with starting a new one
Plant Audits
Not sure if your operation runs as efficiently as possible? If your machines are tuned optimally? If your people have the knowledge they need in the day-to-day operation? If your scrap percentage is within industry averages?

These are some of the questions a plant and office audit can give succinct answers to. In today's competitive environment machines have to pack out the most-possible products, every day and every week. That is not always achieved by running the fastest cycle time. Instead, a careful examination of all the parameters is necessary to determine the best possible outcome. Here is a list of what you can expect during the audit:



Scrap rate calculated as a percentage of material consumption to product output. This number is then compared to industry averages and an investigation of why scrap was produced is undertaken.


Machine uptime as a percentage of total scheduled hours to machine hours and of machine hours to products molded. The first number tells the maintenance state of the machine while the second accounts for unexpected downtimes.


A close look at the state of each machine including year of manufacture and control system, overall cleanliness, mechanical and mold condition, and machine dead time.


Analysis of the cycle time as a function of the product wall thickness, complexity, and de-molding temperature.


Inspection of the cooling water and compressed air system.


Examination of energy consumption.


Part cost estimates based on current operation and after recommendations have been implemented.


Review of quality control procedures


Review of tool management


Examination of safety features on all machines


Assessment of the technical skill level of both setup personnel and operators. Assessment of change-over times


Also possible is an assessment of plant engineers in the office

We will prepare a report detailing all observations with concrete recommendations on each machine and each observed setup person/operator/engineer as well as an overall assessment of the plant. Main focus of the report is to outline strategies to reduce part cost, improve quality, and save money through scrap reduction and energy cutbacks. It will also contain a section on the challenges to future growth.
Costs:
5 to 10 machines: $3,500
10 to 20 machines: $5,000
20 to 30 machines: $6,500
Plus all applicable expenses such as air fare, hotel, food, rental car, transport to airport, airport parking etc.